7 Best Filter For Betta Tank In 2023
Betta fish are popular pets for new fish owners. These fish look stunning and are usually undemanding.
Because of this, many people assume Betta tanks won't need much maintenance.
In reality, this is not the case with Betta or any other fish. It is true that Betta are hardy fish that can survive in stagnant waters.
However, they still need to live in a clean and breathable environment. Without regular maintenance or proper filtration, it is hard for your pet's water to meet these standards.
In this article, we will go over the most popular types of filters that can be purchased for Bettas. With this knowledge, you can get the best filter for Betta tanks.
Last update on 2023-09-06 at 21:51 / Affiliate links / Images from Amazon Product Advertising API
Best Filter For Betta Tanks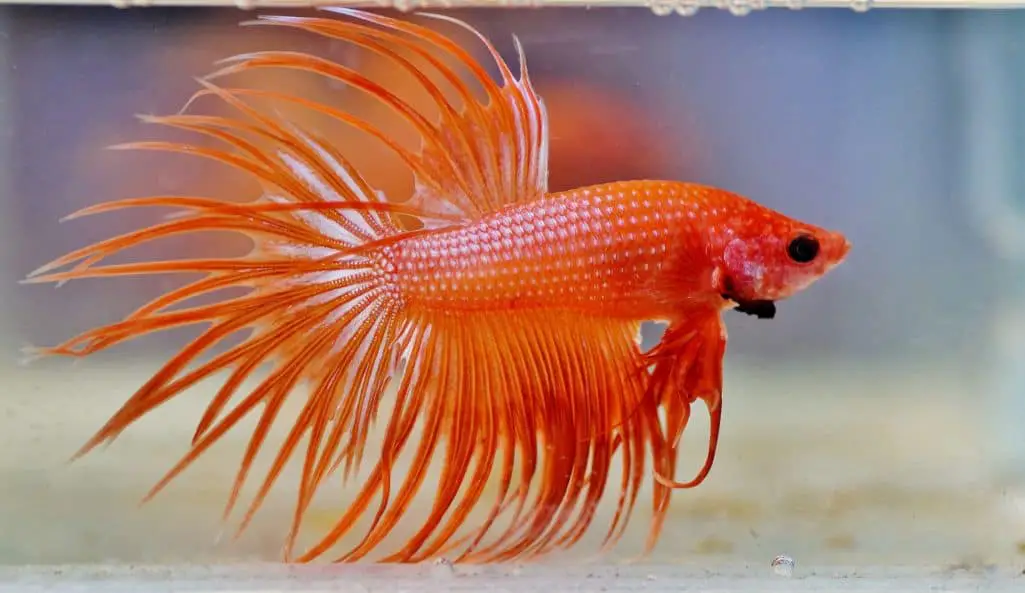 There is a lot to know about Betta fish filters. But with the knowledge we imparted, you should have no problem finding a good filter. Still, there are a lot of filter products out there.
Our buying guide will make up the next section of this post. We will show you all the best filter on the market for your Betta tank. We have looked into each item thoroughly. You won't have to search further for a good Betta filter with our guide.
We will help you discover the best filter for Betta tanks!
1. Marina Power
Marina S10 Power Filter
Power filter for aquariums up to 10 gallons
Self priming
Easy to maintain
Adjustable flow control
Last update on 2023-09-06 at 21:51 / Affiliate links / Images from Amazon Product Advertising API
The Marina Power is a hang-on filter that will fit any budget. This product provides Betta owners with quality filtration for an affordable price. As a bonus, the model won't take up much room.
This Marina product is apart of a slim series. So the filter is not bulky and sits compactly on the side of your Betta aquarium. You can choose from three sizes with this item. There is a filter for a ten-gallon tank, a fifteen-gallon tank, and a twenty-gallon tank.
We suggest going with the ten-gallon option. The other filters might be too powerful for Bettas. Even if your tank is a little smaller than ten gallons you won't have issues. The Marina will be able to reduce water currents with the adjustment knob. This is a great feature for your Betta. You can create perfect low moving water for them.
2 Stage Filtration
The Marina engages in two different types of filtration. Your filter will go through both mechanical and biological filtration. So your Betta will thrive in clean water. While no chemical filtration is included with this product, there are great ceramic filter cartridges included. If you have a tank that clogs up a lot these filters will solve your problems.
Overall, this filter produces minimal amounts of noise and will give your tank clean water at a rapid pace. Beginners are well suited to the Marina. The setup is uncomplicated and caring for this product is simple. Check this filter out if these features match your needs!
This is a great filter for a Betta fish and anyone who wants to begin fish keeping. This product could be the best filter for Betta tanks. This is because of the cost, the great value, and the adjustability of water for your fish.
PROS:
Works well to clean up all the waste in your tank
Great quality filter for new fish owners
Filter won't make a lot of noise
Has an adjustable setting to lower water currents
Eliminates bacteria from your water
The ten-gallon model can work with smaller tanks
Not difficult to use this filter and to clean it up
CONS:
Does not deal with chemical filtration unfortunately
Check Price and Reviews on Amazon
---
Video: "Marina Slim Filter S15 runs"
---
---
2. Aqueon QuietFlow Power
Aqueon QuietFlow 10 LED PRO Aquarium Fish Tank Power Filter For Up to 20 Gallon...
LED indicator light flashes when water cannot pass through the cartridge, generally indicating it's time to change the...
Self-priming filter pump will auto-start initially or restart if power is interrupted and restored
Provides mechanical, chemical, biological and optional, additional specialty pad filtration
High flow rates for optimal dissolved oxygen content to promote healthier, more active fish
Internal pump design helps dampen noise and eliminate leaks with self-priming feature
Last update on 2023-09-06 at 21:51 / Affiliate links / Images from Amazon Product Advertising API
The Aqueon QuietFlow will work best for Betta owners with large tanks. This hang-on filter is powerful and can cycle over one-hundred gallons of water depending on the model.
The Aqueon Power comes in five sizes, from ten gallons up to seventy-five gallons. The difference between the models is power. Each Aqueon product produces a different level of water flow,
For instance, the ten-gallon Aqueon cycles one hundred gallons while the seventy-five can cycle up to four hundred gallons. In consideration of your Betta, you should stick with the ten-gallon option.
The other models might not create the ideal water flow for your fish. They could create choppy currents that your fish won't like. But the kit version of the ten-gallon can be chosen if you want. For a few extra dollars, it gives beginners something extra. It comes with the same filter and along with cartridges and ammonia pads.
3 Stage Filtration
The filtration on the Aquoen Power is no joke. All five models use the three filtration methods we mentioned before and include some added cleaning precautions. There is floss to get rid of any floating material. To prevent murky colors and smells, carbon cartridges are implemented. A biological pouch also clears out toxins. Lastly, a diffuser grid is included to further filter your aquarium water.
All of these features combine for great quality water that can't be beat. As an added perk, the Aqueon has LED lights that tell you when your cartridges need to be changed. For beginners, this feature is a huge help. You won't need to worry about forgetting this crucial step to filtering.
On the whole, this is a great product for your Betta. Beginners can use the Aqueon with ease, and your fish will swim happily in clear waters.
PROS:
Good range of sizes for this filter especially for big aquariums
Filtration is top-notch and involves all three types
All models include a warranty that lasts for life
Good features for beginners
The system tells you when to change filter cartridges
Very reasonable price for the value of the product
Made by a trusted fish keeping company
Quiet filtration motor
CONS:
This product may be too powerful for smaller tanks
No options for tanks under ten gallons
Check Price and Reviews on Amazon
---
Video: "Aqueon | QuietFlow – Power Filter: Set Up Instructions"
---
---
3. Tetra Whisper PF10
Sale
Tetra Whisper Power Filter 10 Gallons, Quiet 3-Stage aquarium Filtration (26316)
QUIET & RELIABLE The Tetra Whisper Power Filter uses 3-stage filtration to create clear clean water – PF 10 treats...
ABSORBS ODORS Ultra-Activated carbon removes both odor and water discoloration
CATCHES DEBRIS Dense dual-sided mesh filters debris and fish waste
INNOVATIVE CLEANING POWER Integrated Stay Clean technology reduces buildup on glass and binds small dirt particles to...
CARTRIDGE REFILLS Change cartridges monthly uses medium-sized Tetra Whisper Bio-Bag Cartridges (refills sold separately)
Last update on 2023-09-06 at 21:51 / Affiliate links / Images from Amazon Product Advertising API
The Tetra Whisper is a power filter that goes on the outside of your tank. This filter is great for smaller tanks and works best with aquariums between five and ten gallons.
The Whisper is well named, as it performs all three types of filtration quietly. You will get efficient mechanical filtering with the Tetra bio bag, While the cartridges on this model take care of both biological and chemical filtering. The filter has the necessary power to clean up your aquarium. But it won't make your water choppy and disturb your fish.
We recommend this product so your Betta can get nice calm currents.
One of the cheapest Betta filters
Not only will your fish be happy with this filter, but your wallet will also thank you. The best part about Tetra products is their affordability. This is one of the cheapest Betta filters on out list. But you won't have to worry about this filter not working.
Tetra has been making filters and other fish keeping items for decades. They create quality products at a reasonable price. You can buy this filter knowing you will get great value. This is a robust machine that will keep any small tank clear of debris and other unwanted substances.
PROS:
Great price for this product that won't break the bank
Very quiet filtrations process that won't disturb you or your fish
Betta owners won't have a hard time using this product
Works for tanks that are on the smaller side
Does not make strong currents in the water
CONS:
No adjustable water flow settings available
Not suitable for big fish tanks
Check Price and Reviews on Amazon
---
Video: "Tetra PF10 In Use"
---
---
4. Aqueon QuietFlow E
Sale
Aqueon QuietFlow 10 E Internal Aquarium Fish Tank Power Filter, Small, For Up To...
Item dimensions are 4" long x 3.25" wide x 5.75" high
Easy to install using suction cups and/or hanging clips
Auto-start pump requires no priming, automatically restarts if power is interrupted and restored
Carbon cartridge included for chemical filtration which removes odors and discoloration from water
Uses size small Aqueon replacement cartridges
Last update on 2023-09-06 at 21:51 / Affiliate links / Images from Amazon Product Advertising API
Aqueon has several great filters to choose from. The QuietFlow E is an alternative choice to the QuietFlow Power. This filter outputs a lower water flow rate than the Power model. But still manages to give tanks all three types of filtration. This makes for a complete clean of your water.
The good thing about the QuietFlow E is that it can work well with small tanks. Unlike the other Aqueon model, the QuietFlow E has sizes that fit tanks as small as three-gallons.
There are four convenient choices that are perfect for any tank. You have the three-gallon, the ten-gallon, the twenty-gallon, and the forty-gallon filter. You won't get a size for a seventy-gallon tank like the Aqueon Power. But your Betta fish won't need a filter model that big to begin with.
The three-gallon or ten-gallon versions should work just fine for your fish.
Difference between the Versions
All versions of the Aqueon QuietFlow E boast the same filter technology except the three-gallon version.
The three-gallon does not have biological filtration like the other filters.
Other than this the only differences between models are the size and water output.
As mentioned, you will get proper filtration with the E model. Like other Aqueons products, Carbon is used to maintain clean and orderless water conditions for your Betta. You can take your cartridges in and out of the product pretty easily. Added to the E model are great sponge filters that help promote helpful bacteria growth and further trap harmful particles. The bio bag in the ten-gallon and up models acts similarly. With the use of this device, your Betta fish will be in great health. You will have less work to do when you do your own clean up of your tank.
Beginners and new Betta owners won't have to do much. Installation involves unpacking the machine and sticking the device in the water with suction cups.
The filter is partially submersible but is not massive. Your tank should still have room with the Aqueon in the tank.
PROS:
The QuietFlow E is great for small Betta tanks
Can also accommodate for larger tanks as well
This product won't create overly powerful currents
Has all the filtering you need to clean your tank
Great quality filtering from this product
You will have no issue installing and using the filter
CONS:
Does not clean as fast as other models
Three-gallon model does not have biological filtering
Check Price and Reviews on Amazon
---
Video: "Aqueon Quietflow E Internal Power Filter"
---
---
5. Penn-Plax Cascade
Sale
Penn-Plax Cascade 80 Power Filter – Hang-On Filter with Quad Filtration –...
QUIET & EFFICIENT: The Cascade 80 Power Hang-On Filter quietly delivers crystal clear water throughout the aquarium....
ACCOMMODATING: The adjustable flow knob allows for increased or decreased water flow at will, which is extremely helpful...
EXTREMELY BENEFICIAL: This Cascade filter utilizes disposable, double-sided media cartridges that contain Activated...
ITEMS INCLUDED & MEASUREMENTS: The Cascade 80 Power Hang-On Filter includes 1 Activated Carbon/Poly Fiber Floss media...
SHOP PENN-PLAX FOR ALL YOUR PET'S NEEDS: Penn-Plax is a manufacturer and distributor of top quality pet supplies, who...
Last update on 2023-09-06 at 21:51 / Affiliate links / Images from Amazon Product Advertising API
Penn Plax's Cascade is a filter packed full of features but they require a little work. The filter does not come preassembled in the box. So you will have to read the user manual to install it. This way you ensure proper setup with all the parts. It isn't hard to assemble the filter. You just need to carefully follow the instructions. For people familiar with filters, the assembly might be a bonus. If you want to customize the filter you can do this as you set up your machine.
The Cascade is mindful of tank space and sits on the edge of your tank. This is a hang-on filtering device that offers buyers strong filtration. It comes in five different models.
The Cascade twenty works with smaller tanks and delivers lower water flow at twenty gallons per hour. Tanks seven gallons and under should use this model.
The Cascade Eighty is suggested for tanks that are one point five gallons to ten gallons. This has a higher flow rate of eighty gallons per hour.
The Cascade one-hundred outputs one-hundred gallons of water per hour. This is for tanks between ten and twenty gallons.
While the Cascade one-fifty deliver a hundred and fifty gallons of water per hour for twenty and thirty-five-gallon tanks.
Lastly, the Cascade two-hundred and three-hundred output the most water per hour. They can work with tanks up to with up to one-hundred gallons in size.
Best Choise for Betta
When looking at the sizes, there are plenty of options to choose from. For Betta, you have a couple of selections. Obviously, you aren't going to want the Cascade four hundred. The output on this model will have your fish fighting strong water currents.
For Betta that like calm waters, the Cascade twenty is the best choice. It has enough water flow to clean your tank out.
But it won't have your fish swimming against the water like the other models. If you want something a little more powerful, the Cascade eighty is ideal. Your tank will be cleaned out faster with the eighty-gallon output. Five-gallon Betta tanks will benefit from this the most. Smaller tanks can use the Cascade twenty.
4 Stage Filtration
With all of the Cascades, you get the same four-stage filtration system. The only difference is the power of the devices.
As you go up in models, from twenty to four hundred, you get more water flow. Each filtration device is outfitted with a motor that runs a pump. The pump pushes water through a sponge that holds debris and houses good bacteria. You have multiple compartments for the carbon cartridges or other types of media. For the last stage, you have a floss to pick up anything leftover from the filtering.
Tanks of any size will get cleaned to perfection with the Cascade. All of this is done for one low price and you can adjust the flow of water for your Betta. This is a highly rated Betta filter that will work with any tank.
For this reason, we consider the Cascade to be the best filter for Betta tanks!
PROS:
Your tank will be thoroughly and quickly cleaned with this powerful model
Plenty of size options and different power levels
You can adjust the water flow in any of the models
Uses all methods of filtration to clean your aquarium
Great for experienced Betta owners who want to customize
Has multiple materials to clean out your tanks well
CONS:
Your filter does not come pre-assembled you'll have to do this on your own
Check Price and Reviews on Amazon
---
Video: "How To Set Up a Penn-Plax Cascade Hang On Filter"
---
---
6. Aqueon QuietFlow Internal
Sale
Aqueon Quietflow Internal Power Filter, 10 Gallon,
Fully submersible in vertical or horizontal position
Adjustable return flow rate
Direction and height of water return is also adjustable
Three stage filtration: dense foam for particles and debris, activated carbon for toxins, odors and discoloration and...
Uses Aqueon Replacement Internal Filter Cartridges
Last update on 2023-09-06 at 21:51 / Affiliate links / Images from Amazon Product Advertising API
This is the last Aqueon filter on the list. This slim internal filter takes up minimal space in a Betta tank. It's unassuming but packs a lot of strength.
This model is most helpful to fish owners with limited space. If you have a lot of decorations or a smaller tank you can put in the QuietFlow internal in without issues. The maintenance of the device is simple and easy. Installation is no hassle at all. You stick it to the inside of your tank with the provided suction cups.
Any Betta owner can appreciate this convenient and efficient machine. You won't have to clean it often. The Quietflow very subtly cleans up your aquarium without asking much of you. You won't have loud humming or hissing as the filtration occurs.
Four Models
With the Aqueon, all four models have the same filtration system. The only difference is gallon size, cartridge size. and water flow. Three of the models have one cartridge for media. The largest model differs with two cartridges for media. Obviously, you also have different filter sizes for tanks.
Aqueon's smallest model is the A10. This works for ten-gallon tanks.
The A40 works for forty-gallon tanks. The three types of filtration are present in all the Quietflow's. So your tank will get the cleaning it needs. And water flow is most powerful in the A40 while the A10 has lower water flow.
Betta owners will want to go with the A10. Anything else will be too big for their tank and create too strong currents. The flow is adjustable but you want the right size filter for your tank.
PROS:
Won't spend a lot of time cleaning the model
All methods of filtration will be found here
Quiet filtration process that won't cause disturbance
Range of sizes for all types of tanks
Convenient size and shape for tanks that need room
CONS:
Not all models are right for your Betta
Check Price and Reviews on Amazon
---
Video: "Aqueon QuietFlow Internal Filter Review and Unboxing."
---
---
7. Whisper 10i
Tetra Whisper Internal Power Filter 5 To 10 Gallons, For aquariums, In-Tank...
UNIVERSAL DESIGN Tetra Whisper 10i Internal Filter is an all-in-one air pump and water filter system
INTERNAL FILTER Mounts on the inside of your aquarium with clip (included)
CATCHES DEBRIS Dense dual-sided mesh filters debris and fish waste
AERATES WATER Air-driven design filters up to 80 GPH while oxygenating water
CONVENIENT DESIGN Uses medium easy to change Bio-Bag cartridges filter mounts inside aquarium making it possible to...
Last update on 2023-09-06 at 21:51 / Affiliate links / Images from Amazon Product Advertising API
The last product on this list is a simple Tetra product. The Whisper 10i is an inexpensive option for Betta fish owners that can't be beaten. The filter doesn't look like much but it will keep your tank clean.
Some reviewers complain that this device looks too basic and cheap. Its visuals are deceiving though. This small filter can get a lot of water through its system in an hour. It works for aquariums that hold up to ten gallons. So small tanks and mediums tanks are a great fit with this product.
Sturdy and tough
The material of the Whisper 10i is sturdy and tough. You won't have to replace this item for a while. Any media cartridge will fit in the Whisper as well. This along with the bio scrubber will help keep your tank water healthy for Betta.
PROS:
The price for this is very reasonable
Scrubber included to wipe down the tank
Good soft water flow for Betta fish
You won't have to change the water flow
Good basic design from the Whisper
Extra quiet filtration
CONS:
The product is not as powerful as other products listed
Whisper has no chemical filtration
Can get clogged
Check Price and Reviews on Amazon
---
Video: "Tetra Whisper In-Tank"
---
---
Advantages of a Filter for Betta Tank
Your Betta can swim in a tank without a filter. Ultimately, this won't be ideal for you or your fish. Without a fully functioning filter, fish owners must constantly keep track of their fish's water condition.
You will have to remove debris yourself and possibly change the water multiple times in a week. Getting rid of dirty water helps keep the water fresh and free of harmful substances. Sometimes though, this won't be enough. You can't clean at the same level as a machine.
In short, you might think that your Betta doesn't require much care, but they do. A glass bowl and some water won't cut it for your pet. Instead, we recommend buying your Betta a tank with a working filter. By getting a filter, you will minimize the effort required of you. You won't have to change the water as often.
Additionally, your fish will be exposed to many health benefits. Chiefly, they will be able to breathe better in fresh uncontaminated water. This is important if you want them to lead a long and happy life. And we know every Betta owner wants this for their pet.
Leaving your fish in an unfiltered tank can be harmful over time and lead to disease. Tanks build up with all kinds of debris and toxins. Filters will eliminate these problems for Betta.
When you do decide that you want to get a filter for your Betta, make sure you get the right product. The fish accessory market is full of filters. Some types of filters will work great for Bettas. Others won't fit your fish's needs.
Types of Filters You Can Buy
When you shop online or drive to a store you will find plenty of filter options. The good thing about this is that you won't find yourself with a limited selection. Still, you want to narrow your choice down.
Some filter types work better for Bettas than others. You don't want to buy the wrong filter. You need something that will clean your tank efficiently and create good oxygen flow. To dispel confusion, and help you make a choice, we will go over the most common filter types.
The Filtration Process
Before that, we will go over the filtration process found in these filter models. Know that any type of filter will perform one or more of the following filtration methods. And the best fish filtering products will contain all three types of filtering.
Biological Filtering
The first type of filtration to be aware of is biological filtering. Biological filtration gets rids of your fish's waste, waste from its food, and waste from any bacteria. Toxic ammonia builds when these materials break down and when your fish breathes. Biological filtration will eliminate the toxins and create beneficial bacteria growth. Good bacteria will also help get rid of dangerous substances.
Mechanical Filtering
Another filtering method that might be used is mechanical filtration. With this method, a filtering object functions as a cage for decaying material. It traps food and other floating debris within itself. This helps prevent the water from becoming unhealthy and putrefied.
Chemical Filtering
Moving on to the final filtration method, we will discuss chemical filtration briefly. This is the most advanced type of filtering and gets rid of many harmful chemicals. It can also get rid of extra nutrients and additives in an aquarium. Like mechanical filtering, the type of material used for this filtration process is important. Carbon or other objects absorb and then purge chemical compounds and other unneeded particles from the tank. This makes the water look clearer and smell better.
The different Filters
Now that you know about the three types of filtration methods, we'll talk about different filters you can purchase.
Sponge Filter
Sponge filters provide the most simple filtration for your Betta. With the aid of a pump, water is forced through the sponge. The pressure from this process and the material of the sponge create biological filtration. Some mechanical filtration is also performed. This can be a good filter for a Betta because the water pumps can change the water flow. However, sponge filters are not that strong. So if you have a larger tank this won't be a great choice.
Hang on Back Filter (HoB)
Hang on filters are usually a better option for a Betta. But this depends on whether the water flow can be modified. Hang on filter pack a lot of strength and efficiency in their models. If your Betta lives in a big tank with other fish this could be good for your fish. If not you might want to invest in something with less power. This way your fish won't be disturbed by strong water currents. The same could be said for canister filters. These also sit outside your tank and can create strong currents. These are not ideal products for Betta fish tanks.
Internal Filter
If you are looking for the best filter for Betta tanks, we recommend an internal filter. Internal filters are placed inside tanks and create less disruption for your Betta. They are discrete, compact and fit with Bettas' needs. An internal filter with adjustments for water flow will work great for your fish. But other types can work too if you find the right product.
Choosing The Right Filter
An important thing to remember about Bettas is that they like softer flowing water. The less movement created in your tank the better. When looking for a filter, find a model with an adjustable setting. You want to be able to change the flow of water to suit your fish. This is one of the most important features for Betta. Furthermore, you don't want to choose a model that is so low power that it won't clean your tank enough.
All filters should clean your tank well. In our buying guide, we will show you some of the top brands for filters. This way you know your aquarium is getting cleaned the way it needs to.
Another feature you should be on the lookout for in good filters is ease. No one wants a filter that is difficult to setup. Instead, the filter you use should be easy to maintain and work. Filters should not be complicated.
You want a model that will allow access to media cartridges. You should be able to change them fast. Lastly, filters should suit the size of the tank. You don't need a high powered filter for a two or three-gallon tank. Similarly, if you have a bigger tank you don't want a low power filter. Getting the correct filter size will save you time and money. So don't choose indiscriminately.
Overall your filter should be convenient, efficient, and contain multiple methods of filtration. These are the qualities necessary for the best filter for Betta tanks. If you read on we will provide you with filters that meet these standards.
---
---
Last update on 2023-09-06 at 21:51 / Affiliate links / Images from Amazon Product Advertising API
Conclusion
Your Betta fish need the right supplies to thrive in its aquarium. To keep your pet healthy, and minimize extra cleaning, you must add a filter to your tank.
Bettas require good water conditions, just like other fish. Investing in the best filter for Betta tanks will help make your Bettas environment ideal.
With our post, we have gone over some of the best filters for your Betta. With this info, we hope you find a filter that is perfect for your fish!