Fish are great pets but just like other animals they also do their business. And when they do, their poop will be left floating in your aquarium, making it look unpleasant. Also, the water will now be unhealthy for your fishes.
If you want your tank to be clean and the water to be fit for your fishes, then you need to invest in a filter.
A high-quality filter will make sure the water quality stays healthy always and the water also always looks completely clear. You will all the time be able to enjoy watching your pet moving around happily. At the same time, you shall enjoy peace of mind knowing that you have done your best to create a healthy environment for them.
Last update on 2022-03-14 at 16:39 / Affiliate links / Images from Amazon Product Advertising API
Fluval FX6 Review
So, you now know you absolutely need a filter for your tank. However, you just cannot invest in any filter but the best one if you want to enjoy the best results. Which is the best you may ask? Well, you may consider Fluval FX6 as it has been gaining immense popularity ever since it was introduced.
We will help you better understand why this filter has become a favorite of most through this Fluval FX6 review.
Amazing Capacity
One of the things that make Fluval FX6 better than its competitors is its huge 400-gallon capacity. It circulates the tank once every 45 minutes.
The powerful pump system allows you to enjoy a 538 US gallon filter circulation per hour and a pump output of 925 US gallons/per hour. You perhaps know that ideally, filtration should be at least 6 times the water volume of your aquarium per hour.
FX6 has an amazing filtration system and easily gives competition to even various larger tanks. If you have a mid-sized aquarium or even a large one FX6 will prove to be a perfect choice.
What is more amazing is that despite it having such a high capacity filtration system, the canister has a height of just 21 inches. So, you can easily fit it under your tank cabinet.
AquaStop Valves Make Maintenance Easier
When it is time for maintenance of your canister filter or tank you will not be able to stop yourself from appreciating the aqua stop valves that comes with Fluval FX6. It has been designed to make things super easy for you.
You just need to turn the valve lever and you will be able to stop the water flow. Now, you can separate the hose and complete your maintenance task without worrying the least about harming any filter components or any water leakage.
After you have completed your maintenance task, just turn the lever of the valve back to its original position and water will begin flowing yet again.
Water Flow Can Be Adjusted
Fluval FX6 also makes it possible for you to adjust the water flow and this is yet another amazing feature that you need to know about as part of this Fluval FX6 review.
If you have adopted fishes like betta, that do not enjoy strong water flow, then this feature will prove to be immensely beneficial to you.
It has multi-flow nozzles owing to which you can angle the flow of water in different directions and reduce its speed. If both valves are angled into different sides of the aquarium then the flow will be reduced considerably.
Furthermore, the nozzles come with different output modes and you can change them keeping in mind the needs of your fish.
Self-Start Priming System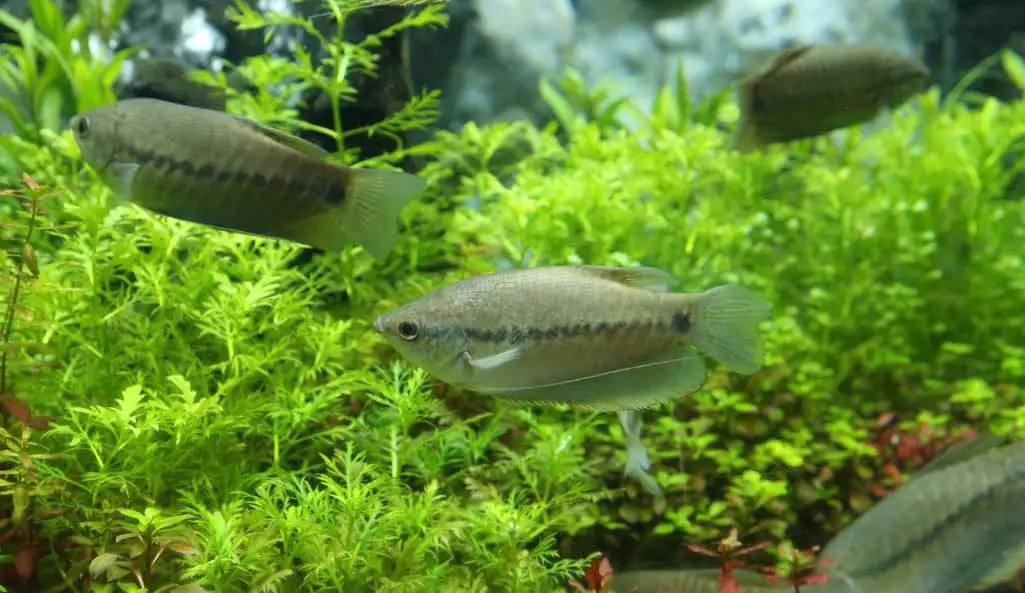 Yet another attractive feature that we need to mention as a part of this Fluval FX6 review is the self-start priming system. If you have used canister filters earlier you perhaps had to prime it on your own and that is not an easy task. Or, if you are investing in a canister filter for the first time you perhaps are not aware of what priming is.
Either way, you have no reason to worry when you are using Fluval FX6 as it is a self-priming canister filter.
To prime your tank you normally will need to pour water from your tank into your filter until it is full and will begin circulating. Alternatively, you may even siphon it into your filter. Both of these methods are tiring and may result in lots of water dropping on your floor.
If you forget priming your filter the motor can burn out as water will not run over it. So, priming just cannot be avoided.
Fluval FX6 has a self-start priming system which will certainly make things a lot easier for you. This system will automatically fill your filter with water before the beginning of the filtration procedure. Make sure to allow it about 2 minutes to begin the filtration process.
High-Capacity Media Baskets
The presence of 3 high-capacity media baskets is what makes Fluval FX6 more interesting and desirable.
You can quickly remove these media baskets from the canister just using a T-handle release. Then, you can easily separate the baskets to access each of the filter media. This system makes it super simple and super quick to maintain and change out the filter media when needed.
When you have three media baskets together you get the freedom to decide the two types of filter media that will be used by Fluval FX6. Also, you can decide the order in which these media will be encountered by the tank water.
Purge Valve Makes Your Task Easier
The purge valve is also what makes FX6 interesting. Using this valve you will be able to empty your aquarium from the FX6 canister. So, there will be no need for you to manually remove water. Just a hose needs to be attached to the purge valve and then you can open it. Water will begin draining through this hose to the exact place you want it to.
Water will never leak past your filter media as each of the baskets is lined with foam to prevent this from happening.
Its clog proof strainer is beneficial too
The clog-proof intake of Fluval FX6 will help improve the water flow to a great extent.
You must have seen that around the FX6 intake tube is present a strainer. This strainer will catch most of the debris before it can enter your filter. Thus the mechanical filter media will have not much to do and there will be fewer scopes of the tubing getting clogged.
You just need to be careful about one thing. Make sure any little fish does not get stuck in the intake, which can happen if they swim too close to it.
Water Change Feature
A utility valve is present at the canister's bottom. This is added particularly to help you change your aquarium's water easily. You can use the valve to drain water from your aquarium when it flows via the filtration system. Also, you can use it to add fresh water into the aquarium through the canister.
Offers Maintenance Reminders
There is a set of dials present on the canister that will remind you when it is time to clean. However, this feature will only prove helpful if you look directly at them. If it also had a beeping sound then it would be more helpful.
It's Not Noisy
This filter is huge and you naturally will expect it to produce enough sound while working. Well, though it is not a completely silent filter, it is amazingly quiet.
It produces noise quite similar to that generated by your computer system. You will hear it if you give really close attention, else it is almost not audible.
Not only is this pretty quiet it does not even create too much vibration either. So, there will not be any humming sound to disturb you.
Pros and Cons
Fluval FX6 has its share of pros and cons about which we shall learn right away.
PROS:
It supports big aquariums of up to 400-gallon capacity.
It has strong pumps.
It has multi-directional nozzles and they are adjustable.
It has a self-priming system which makes priming super easy.
The purge valves help make emptying the canister very simple.
It has space enough for three stackable trays.
The AquaStop valves make maintenance easier.
It is pretty quiet in nature.
CONS:
The canister is a little bulky.
It can prove to be expensive (considering your budget).
---
Video: "Fluval FX6 Aquarium Canister Filter Overview & Setup"
---
---
---
Last update on 2022-03-14 at 16:39 / Affiliate links / Images from Amazon Product Advertising API
Conclusion
To conclude this Fluval FX6 review it can be said that this canister filter can prove to be a great option if you have a mid-sized to a large aquarium.
It has been designed to make things very easy. Its self-priming feature will ensure you do not have to worry nor invest efforts as far as priming is concerned. And the purge valve and AquaStop valve will make maintenance easier.
Since it is pretty quiet in nature you will not mind placing it along with your tank in your bedroom. Also, it just measures 21 inches, so will not take much space.
All in all, it is an amazing canister filter that will match your requirements perfectly well. The way it has become popular, and considering how happy its users are, Fluval FX6 certainly is worth an investment.
Check Price and Reviews on Amazon
---
---