6 Best Goldfish Tanks (2023 Reviews)
The very first aquarium is thought to belong to a Chinese Emperor. That was in ancient times around 1370. It was made of porcelain and contained Goldfish.
Goldfish are still lovely to look at, and you see them in fish tanks everywhere, commercial or residential.
There are a few considerations that make Goldfish love their aquarium.
Here's a roundup of our favorite aquariums and by the end of this review, we'll reveal the best Goldfish tank!
Best Budget
Best All-Around
Best Visual Appeal
Marina Aquarium Kit - 20 gallon Fish Tank - LED
SeaClear 40 gal Acrylic Aquarium Combo Set, 36 by 15 by 16", Black
GloFish 20 Gallon Aquarium Kit with LED Lights, Decor Heater and Filter
Last update on 2023-09-06 at 09:23 / Affiliate links / Images from Amazon Product Advertising API
6 Best Goldfish Tanks Reviewed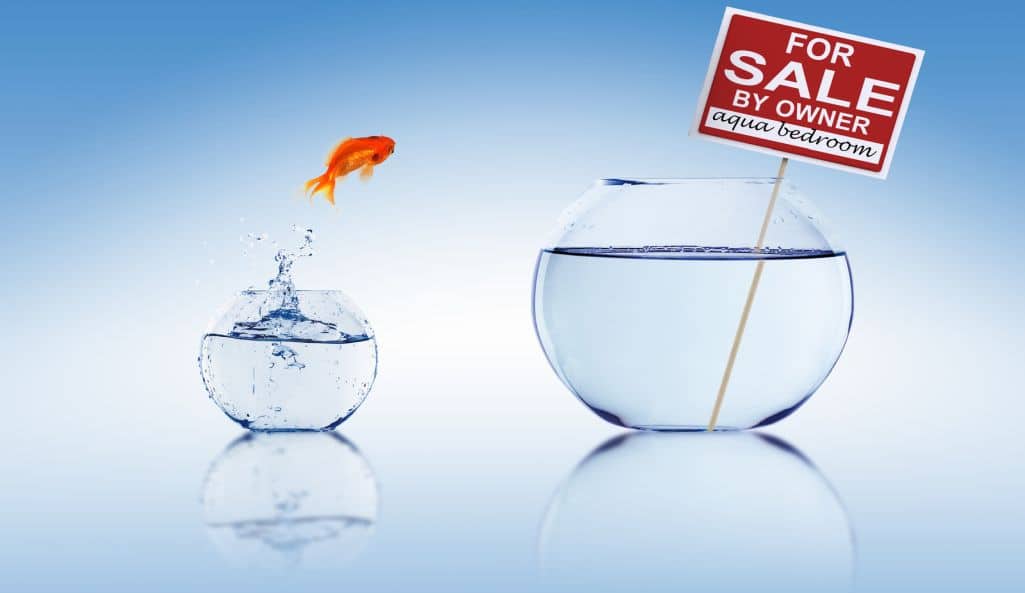 Tetra 55 Gallon Aquarium Kit
Tetra 55 Gallon Aquarium Kit with Fish Tank, Fish Net, Fish Food, Filter, Heater...
LARGE ENVIRONMENT: Larger environments can house more fish or a greater variety of fish. Maintains water temperature....
KIT INCLUDES: one 55 gallon tank, EasyBalance Plus, TetraMin, AquaSafe, 6" fish net, 200W heater, WPF 60 Filter, Stick...
LED LIGHTING: Included lighting adds the natural daylight effect to your aquarium, giving you illuminated viewing of the...
ACTUAL TANK DIMENSIONS: 48.25" L x 12.80" W x 20.90" H
WEIGHT: This aquarium tank weighs approximately 79 lb by itself. With water, total tank weight can reach 521 lb.
Last update on 2023-09-06 at 10:08 / Affiliate links / Images from Amazon Product Advertising API
Goldfish need plenty of space to flourish and thrive. Small tanks are known to limit their physical growth and even their life expectancy.
A bigger tank helps in creating a suitable environment for Goldfish. It's much easier to keep the aquarium clean with that amount of water.
The Tetra 55 is perfect for accommodating a little community of Goldfish. These fish are sociable and to them, it's the more the merrier. The problem is that each fish needs around 10 gallons of open water.
Regular sized aquariums can barely hold a couple, but the tetra is well equipped for a clan. The large capacity is also great for adding props and decorations. You can stick to a minimalist plan, fill the tank with memorabilia from special travels, or create a theme.
The tank comes with an extensive kit of essentials. It includes a filter, thermometer, heater, net, and even fish food. This is quite sufficient to set up a thriving aquarium.
You can purchase a stand for the aquarium and transform it into a centerpiece for any room. The Tetra aquarium is well lit and it's designed for high visibility from any angle.
Overall, it's a good tank well suited for the lifestyle of Goldfish.
PROS:
The large volume accommodates up to 5 goldfish fish
There's sufficient space to create themed decorations
The aquarium display is clear and well illuminated
It comes with a comprehensive kit for a quick start
It can be supported on a water-resistant stand
The starter kit includes an informative guide book
CONS:
The filter is a bit noisy
The thermometer display is hard to read
The stand has to be purchased separately
Check Price and Reviews on Amazon
---
Video: "Tetra® Products — 55 Gallon Aquarium Kit Setup"
---
---
SeaClear Acrylic Aquarium Combo Set
Sale
SeaClear 40 gal Acrylic Aquarium Combo Set, 36 by 15 by 16", Black
Combo includes aquarium, reflector and electrical 24" light fixture
Acrylic aquariums are clearer than glass, 17 times stronger, and only half the weight!
More impact resistant and less prone to chipping or cracking than glass, making it safer around children and pets
Safe for Salt or Freshwater
You won't believe how your fish and decorations will pop when viewing this beautiful SeaClear aquarium
Last update on 2023-09-06 at 11:20 / Affiliate links / Images from Amazon Product Advertising API
Buying an acrylic aquarium instead of a glass one is great if you have a lot of commotion around your house. It doesn't break or crack easily, even when it falls. A couple of extra perks with acrylic aquariums are its high transparency and lightweight.
The SeaClear comes in three basic shapes: rectangle, hexagon, and bowfront. Shallow water is better than deep water, especially if the fish like to swim horizontally rather than dive down.
The aquarium capacities are also varied, the sides are further flattened, and the aspect ratio is modified to suit the biome you have in mind.
The hexagon aquariums are available in 15 and 20 gallons and the flat back hexagon has a 26-gallon capacity. Hexagon shapes might not be the best variety for the Goldfish as they don't offer much horizontal swimming space.
There's a 46-gallon Bowfront aquarium, which would be nice especially with its panoramic view of the tank. It can hold up to 4 Goldfish plus some decorations.
The rectangular aquariums come in more options with 20,40, and 50-gallon capacities. There's a slight variation of a 'rectangular show' aquarium which doesn't offer much over the regular type. It comes in a 29-gallon model with high sides and a 30-gallon model with shallow sides.
The shallow type rectangular aquariums are best for your Goldfish. They offer plenty of swimming space instead of the useless diving depth. The 30-gallon rectangular show and 40-gallon rectangular are the best varieties here.
PROS:
It's a highly transparent aquarium
Acrylic is a lightweight high strength material
It comes in several shapes and sizes
The material is suitable for salt and freshwater setups
It's safe in a bustling house as it won't break easily
Contender for the best goldfish tank
CONS:
Acrylic becomes less transparent after a while
It's prone to scratches and a foggy appearance
The straight sides might warp under pressure
Check Price and Reviews on Amazon
---
Video: "SeaClear 20 Gallon acrylic aquarium tank"
---
---
Aqueon LED Aquarium Kit 20H Black
Aqueon Aquarium Fish Tank Starter Kit with LED Lighting 20 Gallon High Fish Tank
All the equipment needed to get started in one box
Kit includes: glass aquarium, low profile LED hood, QuietFlow power filter, filter cartridge, submersible preset heater,...
Preset heater will keep your aquarium temperature at a constant 78 degrees, appropriate for most tropical fish
Low profile full hood contains vibrant cool white LED lighting to bring your aquatic environment to life
Filter has a red LED light that flashes to indicate when it's time to change the cartridge
Last update on 2023-09-06 at 09:23 / Affiliate links / Images from Amazon Product Advertising API
This 20-gallon tank is a traditional aquarium in its looks but not in its tech. It has all the devices that'll keep the internal tank environment well adjusted and stable. The hood takes this a step further by preserving the best settings.
The bright illumination of this tank is both a plus and a minus! It gives an amazing display for the aquarium, but it could become a bit too much after a few hours.
Excessive lighting could also invite the growth of phytoplankton. This is an alga that turns the water green. Turning the LED lights off from time to time sorts this out, and you can still enjoy the lovely view of your fish whenever you want.
The heater is factory set for a tropical biome. The 78-degrees prospect isn't great for Goldfish that generally prefer cooler surroundings. The ideal water temperature for Goldfish is between 65 and 72 degrees, so remember to modify the heater setting before putting the fish inside.
It's a well-lit tank with proper dimensions for a goldfish. It comes with almost everything you need to start plus a guide booklet. You only need gravel, water, and a couple of lovely fish and voila, you have an aquarium!
PROS:
It's a brightly illuminated large tank
The hood stabilizes the aquarium environment
The starter kit is extensive with all the essentials
It's great as a gift for a beginner
It comes from a trustworthy brand
The filter has an LED to mark cartridge replacement
It's moderately priced
CONS:
The hood quality could be better
The LED lights are a bit too bright
There's no splash cover over the aquarium lights
The filter might need an upgrade to suffice the 20-gallon tank
Check Price and Reviews on Amazon
---
Video: "Aqueon Aquarium Fish Tank Starter Kits with LED Lighting"
---
---
Tetra 20 Gallon Complete Aquarium Kit
Tetra ColorFusion 20 Gallon Aquarium Starter Kit + Large Bio-Bag Filter...
Let the LED light transform your aquarium with each color change. Pause the cycle on any color to fully customize your...
Conveniently Assembled and Ready-to-Use
Accelerates the establishment of the Bio-filter in newly set-up aquaria
You will receive SafeStart Water Conditioner, a 3-pack of Large filters and a 20 Gallon Aquarium
Last update on 2023-09-02 at 18:10 / Affiliate links / Images from Amazon Product Advertising API
This is the second Tetra entry on this list. Tetra is a great brand and we couldn't pass up the smaller aquarium. The 55-gallon variety we reviewed earlier is amazing but it could be too big if you have a couple of fish. That's why the 20-gallon Tetra came into the list.
There's plenty of value in this package with all the included stuff. The starter kit includes a low-noise water filtration system appropriately called a 'whisper Filter', a heater, and a few nice decorations.
The tank also comes with fish food, water conditioner to dechlorinate tap water, and a couple of water purification products to limit bacterial growth and ammonia content in the tank water.
The hood is equipped with LED lights to mimic daylight. This helps the fish adjust their internal clock if the aquarium is placed away from a window.
The dimensions are good, but with the 24" L x 12" W x 17" H approximate dimensions, it leans more towards a deep aquarium set up than a shallow one. Goldfish favor the latter, but they can still do fine in this tank.
PROS:
The tank is made from high strength glass
It comes with a practical basic kit
The decorative plants are visually pleasing
There's a 'Plant Mat' to install the plants properly
The hood keeps the tank biome steady
It has good illumination
The tank has a lifetime warranty
CONS:
The filter and heater might need to be replaced after a while
The LED lights become dim eventually and need changing
The hood should be a bit more sturdy
The tank is deeper than necessary for Goldfish
Check Price and Reviews on Amazon
---
Video: "Tetra® Products — 20 Gallon Aquarium Kit Setup"
---
---
Marina LED Aquarium Kit
Marina Aquarium Kit - 20 gallon Fish Tank - LED
20 U.S. gallon glass aquarium
Includes a Marina Slim S20 clip on filter with quick change filter cartridges
Includes everything you need to get your aquatic home started
Measures: 24 inches L x 12.5 inches W x 16.5 inches H
Last update on 2023-09-06 at 09:23 / Affiliate links / Images from Amazon Product Advertising API
This is a budget-friendly 20-gallon classical setup tank. It comes with all the right attributes for accommodating Goldfish, plus a generous starter kit.
It also comes in smaller varieties of 5 and 10 gallons. The first would be too tight for an adult Goldfish, but the 10-gallon would be just fine if you have a single fish. The downside of this arrangement is that you might need to upgrade to the 20-gallon or more as Goldfish love company.
The included filter is a bit different from what we often see. It's a thin device you can 'clip-on' to the side of the aquarium. It's efficient and easy to operate and maintain. There's a 'quick-change' feature for the cartridge which is always welcome for such devices.
The lid, or 'canopy' as the manufacturer likes to call it, has a LED lighting system designed to mimic daylight. This is always good for adjusting the biological cycles of indoor fish.
The aquarium kit includes sizable amounts of fish food, water conditioner, a biological supplement to enhance water quality, fishnet, and an informative guide on setting up an aquarium and optimal care procedures.
PROS:
The budget-friendly price
It has a practical and comprehensive kit
The daylight illumination feature
The effective and innovative filtration system
It's suitable for beginners or as a gift
CONS:
The kit doesn't include a heater or a thermometer
The filter is a bit rough around the edges
The lid doesn't contain openings for accessing the tank
Check Price and Reviews on Amazon
---
Video: "Marineland® Products — 20 Gallon Aquarium Kit Setup"
---
---
GloFish Aquarium Kit Fish Tank
GloFish 20 Gallon Aquarium Kit with LED Lights, Decor Heater and Filter
The blue LED light completely transforms your aquarium
GloFish and fluorescent décor create a colorful, neon display
GloFish Glass Aquariums are made in the USA and are built to last with scratch resistant glass
The Tetra GloFish Kit includes: one 20 Gallon Glass Aquarium, one LED hood, one Tetra Mini UL Heater, one Tetra Whisper...
Aquarium Dimensions: 24. 2" L x 12. 4" W x 16. 7" H
Last update on 2023-09-06 at 09:23 / Affiliate links / Images from Amazon Product Advertising API
This aquarium is intended as a colorful backdrop to match the vibrant colors of tropical fish. The lighting, gravel, decorations, and even the fish food are all geared towards vibrancy.
Goldfish flaunt bright patterns and would certainly benefit from these pop surroundings. The size of the 20-gallon tank is also suitable for their preferred mannerisms and behavior. It's about 24" L x 13" W x 16" H, which isn't bad at all for horizontal swimmers like most Goldfish.
The GloFish aquarium also comes in 3,5, and 10-gallon capacities. Goldfish need at least 10 gallons of water per fish to be happy, so the 3 and 5-gallon tanks are a bit too small. The 10- gallon tank can keep a single fish but it would need an upgrade if the Goldfish gets a friend.
The tank comes with an impressive kit that contains a high-volume low-noise water filter, a 13-inch neon light stick, and an appropriate hood. The water conditioner, color-enhancing fish food, and colorful decorations are added perks for the Glo theme.
It's recommended to add a few more color pop purchases from the same manufacturer to complete the look. The 'GloFish Fluorescent gravel' and 'Glofish aquarium background' are especially nice and unique features.
PROS:
The unique and cheerful theme
The tank size and orientation is appropriate for Goldfish
It comes with a comprehensive kit
The manufacturer offers good accessories for the tank
The moderate price
The decorations and plants match the overall theme
CONS:
The lid is a bit fragile and doesn't fit firmly
The filter could be too powerful for small or delicate fish
Check Price and Reviews on Amazon
---
Video: "Tetra GloFish® 20-Gallon Aquarium Kit Setup"
---
---
How to Choose the Best Goldfish Tank?
Goldfish are delicate and lovely. Most types reach 6-8 inches as adults and some species can easily grow to double that size. That's why their tank should be spacious with minimal decorations.
Here are the main features you should look for when you're picking a tank.
Size
Goldfish really need their personal space. They can only reach their full potential in a large enough aquarium. We can totally relate!
These pretty fish are unfortunately quite messy and produce a lot of waste. A small tank could accumulate ammonia which can affect the fish negatively. 20-gallon tanks are usually optimal for a couple of Goldfish with such habits.
Starting Kit
The price of the aquarium plus the necessary devices, decorations, cleaning products, and fish food could be sizable if you buy each component separately.
Aquariums are usually sold as a package with the necessary starting kit. This should be economic if all the devices are of good quality.
You might need to replace a few items, and that'll drive the overall cost a little higher.
Tank Shape
The optimal tank for Goldfish is a shallow rectangle. This gives the most swimming area. The depth isn't a beneficial feature for Goldfish as they aren't big on deep diving.
Bowfront, flat Hexagons, and any other shapes are good as long as you can get the large surface area condition.
Tank Hood
The lid on top of the tank is a good thing to have. It minimizes the heat loss from the tank water, stabilizes the aquarium environment, and keeps the filter buzz down.
The lighting system is usually attached to this lid. Optimally, it should have trap doors to allow easy access to the tank for feeding the fish.
A Glass or Acrylic Tank?
---
Video: "Glass or Acrylic? – A Guide to Choosing Your Next Aquarium"
---
Deciding between glass and acrylic tanks wasn't heard of a couple of decades ago. Acrylic was invented around 1843.
It turned from a scientific novelty to a commercial product under the name of 'Perspex' around 1930.
Here are the main differences between acrylic and glass tanks.
Weight
Acrylic tanks are much lighter than glass tanks. We're talking about factors of 10 here, so it's a drastic figure.
The weight issue might not be huge if you're strong and the tank isn't too big. The opposite is also true. Fill an aquarium with water and see how easy it is to carry it around. These things can become so heavy.
Extra-large tanks above 150 gallons can amass a lot of pounds from the glass alone. This could be an overload on some structures. Replacing glass with acrylic is usually a wise choice in these situations.
Cost
Acrylic is cheaper as a substance, but acrylic tanks are more expensive! This riddle is just market dynamics and a little thing known as mass production.
The market is much more familiar with glass tanks, so the demand is still leaning in that direction. Fewer acrylic tanks are made and that drives their prices up.
'Hidden costs' is another market thing that affects the price. Transportation of a 150-gallon glass tank is quite costly. The added cost makes the overall price of a 150-gallon acrylic tank cheaper. Simple mathematics.
Appearance
Acrylic tanks seem to be more transparent and clearer than glass initially. The seamless walls contribute to their all-around visibility attributes.
This pretty look is unfortunately short-lived, and acrylic starts yellowing, scratching, and fogging after a while. Glass, however, retains its transparency over time.
Durability
Acrylic might scratch easily but it's much more resistant to cracking or breaking. Glass is mostly immune to scratching but we all know what happens if it falls.
This could be the deciding factor if you're still wondering which tank is best for you. If you have a full house with kids and pets, then go for an acrylic tank.
What's the Best Setup for a Goldfish Tank?
Goldfish are delicate fish with flowing tail and dorsal fins. Some types have protruding telescopic eyes that scratch easily from any rough objects.
They often have poor sight, so they need plenty of open space to avoid bumping into other objects.
They also eat small gravel, so you might want to choose the bigger varieties. Fill up about 2-5 inches of the tank with any kind you like. Some colorful varieties bring out the lovely patterns of your fish.
Here are 5 easy steps to get your aquarium ready:
---
Video: "HOW TO SET UP A GOLDFISH TANK"
---
Wash Everything
Start setting up your tank by washing everything. The tank, gravel, plants, and decorations. You don't want any dirt or chemicals in the tank water.
Add Water
Fill up the tank with tap water. Use the water conditioner to dechlorinate the water and wait for it to take effect.
Install the Aquarium Devices
Install the water filter and air pump. Make sure that they don't create much turbulence in the tank. Goldfish could become cranky in rough currents.
Adjust the Water Temperature
Adjust the heater to a suitable temperature. Anything from 64 to 72 is good but lean towards the cooler setting.
Going for warmer temperatures tells the fish that this is spring and then they'll start spawning. Add the thermometer to monitor the water temperature.
Enjoy Your Aquarium
You can now put the Goldfish in their new home. They usually take a few moments to get used to the tank. Eventually, they'll start feeling relaxed.
Make sure to interact with your fish, they might not wag their tails like dogs, but they appreciate human connection.
---
---
Best Budget
Best All-Around
Best Visual Appeal
Marina Aquarium Kit - 20 gallon Fish Tank - LED
SeaClear 40 gal Acrylic Aquarium Combo Set, 36 by 15 by 16", Black
GloFish 20 Gallon Aquarium Kit with LED Lights, Decor Heater and Filter
Last update on 2023-09-06 at 09:23 / Affiliate links / Images from Amazon Product Advertising API
To Wrap Up
The aquarium is your fish's home so you want to make sure your Goldfish have what they need to be happy and thriving. You and your family will also share their bliss simply by watching them.
As the best Goldfish tank we recommend the 40-gallon rectangular SeaClear Acrylic Aquarium Combo Set. It's large, lightweight, and would be great for a little clan of Goldfish. The visibility is superb and it's not likely to break even if it takes a fall.
Another alternative is the 20-gallon Marina LED Aquarium Kit. It's a budget-friendly tank with a generous starting kit and daylight illumination. It's also perfect as a beginner's aquarium or a Christmas gift.
We hope that choosing the right tank for your Goldfish is now an easy decision.