8 Best LED Refugium Lights to Grow Chaetomorpha
A refugium is a great asset for any tank. Whether you have a marine or freshwater aquarium, you can definitely benefit from having this add on tank structure. Still, refugium's are only as good as the flora growing in them.
Algae are a common option, and many aquarists choose to put Chaetomorpha into their refugium. This way they get the best filtering properties for their fish's water. If you want to grow dense and flourishing algae though, you need the best led refugium light to grow Chaetomorpha.
In this refugium LED guide, we'll show you some top lighting products. This way you can cultivate your algae!
Good algae growth in your refugium can only help your fish and the health of your tank. You want to make sure you are getting the best LED devices to ensure this!
Best Budget
Best All-Around
Top-Notch
ACKE LED Grow Lights Full Spectrum,Plant Lights,Growing Lamps 12W for Indoor...
Kessil H80 Tuna Flora Refugium LED
Kessil H160 Tuna Flora LED Refugium Grow Light
Last update on 2023-09-08 at 06:59 / Affiliate links / Images from Amazon Product Advertising API
Best LED Refugium Light to Grow Chaetomorpha – Top 8 Review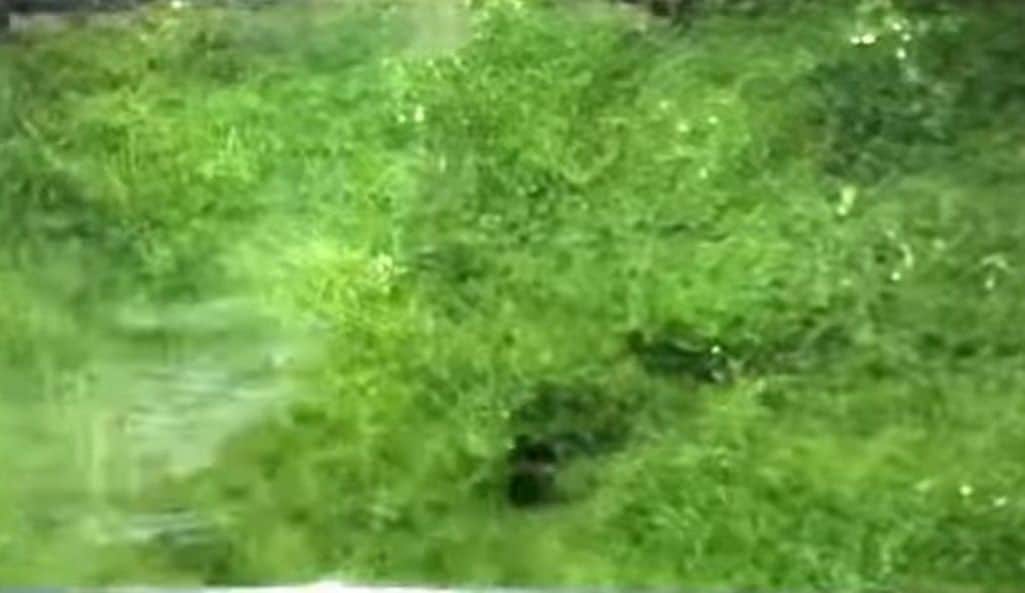 1. ACKE LED Grow Lights Full Spectrum
Sale
ACKE LED Grow Lights Full Spectrum,Plant Lights,Growing Lamps 12W for Indoor...
FULL SPECTRUM LED GROW LIGHTS--Red 630nm and 660nm, Blue:460nm and White light 2700K. - Suitable for all stages of...
LOW HEAT OUTPUT--Don't worry even close the lamp to your tender flowers and do not burn them.
WATERPROOF--NO more trouble for watering the flowers even turn on the plants light
ANGLE ADJUSTABLE--firmly and rotatable bracket for easy adjusting the project angle
EASY INSTALLATION:--US plug with switch and long cable for your easy and quick installation.Attached a screwdriver for...
Last update on 2023-09-08 at 06:59 / Affiliate links / Images from Amazon Product Advertising API
The ACKE LED is a cheap but effective refugium light. With this product, you can grow your Chaetomorpha lush and full. It comes in a few different versions and uses red and blue light primarily. But some white light is used as well.
When you choose an ACKE LED there are three models to pick from. Two are made for indoor plants that are non-aquatic. One, the twelve-watt model, is made specifically for water plants like algae. But really any of these can be used on your tank plants.
In terms of differences, the seventy watt has the same light as the twelve watt. The wattage is just more powerful. The RW model has more red light for plants but uses twelve watts to power itself as well.
We recommend going with the twelve-watt model. This device is made for aquatic plants like algae. But if you have a bigger refugium you can get the seventy-watt ACKE light.
This is by no means the best led refugium light to grow Chaetomorpha. But if you need to save money and want something effective for your setup the ACKE is a good option.
PROS:
A few different size options for your algae
Plenty of blue and red light from the ACKE
Could be used on your other house plants as well
Effective lighting for plants
Good quality for a good price
CONS:
Not all models are made for aquatic plants
Some versions are more expensive than others
Check Price and Reviews on Amazon
---
---
2. Kessil H80 Tuna Flora Refugium LED
Kessil H80 Tuna Flora Refugium LED
The h80 tuna flora features four efficient spectrums - blue, grow, bloom, red - in one single
Fixture: The light is perfectly blended, with wavelengths including true uvand infrared
(Ranging from 360-780 nm), enhancing photosynthetic efficiency
Coverage is 14" to 24" depending on the scenario
Dimensions: Outer diameter=4.88" height=0.98"
Last update on 2023-09-06 at 23:41 / Affiliate links / Images from Amazon Product Advertising API
The Kessil Tuna H80 is a higher-quality LED option for your refugium. It also excels at growing other types of algae and aquatic plants. So, if you have different flora in your water this is a good choice.
Four modes of light are present in this device. And you get different colors with each different mode. This can create a nice light variety in your water and for your algae. Not only do you have variety in light in this product though. Kessil is known to have some of the best color blending and dispersion among tank LED products.
The light will mix well together with hues that are perfect for your plant. And with the technology of the Kessil, this light will make it to every inch of your refugium. If you want good Chaetomorpha growth this level of light quality is necessary!
Not only will your plant get light though, the H80 will provide a humid environment. The light transfers directly as heat into the water surface.
Overall, this is a sturdy device with a lot of value. The price is not as cheap as the ACKE. But if you are willing to spend over one-hundred dollars for your refugium light this is one LED system to consider.
PROS:
Good light variety with up to four modes of light
Good blending of light and dispersion of light
Good source of heat for algae growth
Nice size for a smaller refugium
Made from a quality company
CONS:
Might need a few of these for a bigger refugium or tank space
Could be too expensive for some people
Check Price and Reviews on Amazon
---
Video: "Kessil H80 tuna sun flora refugium light"
---
---
3. Kessil H160 Tuna Flora LED Refugium Grow Light
Kessil H160 Tuna Flora LED Refugium Grow Light
Kessil H160 Tuna Flora LED Refugium Grow Light is a horticultural light that is fine tuned for photosynthesis and uses...
Weight: .9 pounds (the power supply weighs an additional .9 pounds). Dimensions: 4-3/4" (including knobs) X 2.5"...
40 Watts: Effective light equal to a 175 Watt metal halide
Variable Color Temperature: Using the color spectrum knob on the top of the light you can tune the LEDs to your desired...
Just blue and red LEDs. Smooth color mixing, powerful penetration and a natural shimmer
Last update on 2023-09-06 at 23:41 / Affiliate links / Images from Amazon Product Advertising API
Kessil Tuna H160 is another amazing growing light from Kessil. If you want to cultivate your algae to perfection this is the LED light to get for your refugium.
This product is made specifically with algae in mind. It projects red and blue lights so your Chaetomorpha can photosynthesize optimally. In this way, your plants will get plenty of its needed nutrients. In addition, the tech on the H160 is top-notch. You can't find quality like this in other refugium LED devices.
H160 is easy to use and extremely effective. Unlike other products, you can control the light precisely. A notch on the top of this device allows you to adjust the light to your liking. And the color of the light is full and evenly distributed in the water. It also enhances the area around your algae.
Really, the Kessil H160 can be considered the best led refugium light to grow Chaetomorpha. The price for this refugium LED is a little on the high side. But the quality is unmatched for algae growth. You won't find a better LED and it can fit in your large or small refugium setup.
PROS:
Good growing light made for algae
Light spectrum helps with photosynthesis
Easy to adjust light and use this product
Great size that will fit with many refugium setups
Great value for this sturdy and effective device
CONS:
Might be too expensive, retails over 200 dollars
Could be too powerful for smaller setups
Check Price and Reviews on Amazon
---
Video: "H160 Tuna Flora Teaser"
---
---
4. Innovative Marine ChaetoMax Refugium LED Light
Innovative Marine ChaetoMax Refugium LED Light (9 Watt)
Designed for Sumps and AIO Aquariums. Fits all Desktop Model Nuvo Fusion Aquariums
45 x 0.2W 60mA LEDs: 5 - 420nm BLUE. 10- 470nm VIOLET. 10- 630nm MAGENTA. 20 - 660nm RED
Small form factor (DIMS: 6.7" x 1.85" x 0.39")
Mounts horizontally or vertically hidden behind your AIO
Bracket Modular Mounted Sump Configuration | Not Waterproof
Last update on 2023-09-08 at 06:59 / Affiliate links / Images from Amazon Product Advertising API
The Innovative Refugium Light is a great choice for tank owners with less money to spend. You can purchase this algae growing device for under one hundred dollars. And you still get high quality led lights and technology.
Innovative offers a nine watt and an eighteen-watt option which only differ in power output. A bigger refugium will benefit from the eighteen watts. A smaller refugium should use the nine-watt model.
The Innovative Light is versatile and simple to use. You can set up this light any way you want to. It has a bracket that will keep it attached to your refugium or tank. Alternatively, you could hang this product over the water. It won't heat up your water if you want a light that can alter the temperature for your plants. But the light will hit every inch of your algae directly.
There are over forty LEDs in this device. And they are all in colors that will help your Chaetomorpha. This is not the best led refugium light to grow Chaetomorpha. Still, you will get a lot of use out of this well priced LED light for algae.
PROS:
Two size options to choose from
Won't change the temperature of your water
Forty-five different LEDs installed for your algae
Good mix of blues and reds and purple for good algae growth
Great budget LED option that is still high quality
CONS:
If you want a humid refugium might want to try another device
Innovative Refugium Light not as powerful as some other devices
Can't change the intensity or color of light
Check Price and Reviews on Amazon
---
Video: "ChaetoMax™ Refugium LED Light by Innovative Marine"
---
---
5. JBJ Nano Glo LED Refugium Light for Aquarium
JBJ Nano Glo LED Refugium Light for Aquarium
Versatile design that can be used to light any small aquarium
An incredible 70 lumens each white only consuming 1 watt per blub
The new higher output design still creates minimal heat and lasts an amazing 40,000 hours
Last update on 2023-09-06 at 23:41 / Affiliate links / Images from Amazon Product Advertising API
A lot of the other refugium lights we have introduced have only been suited for larger setups. This next device is made solely for smaller refugium. Though the JBJ Nano Light is small, it is built to last.
Your refugium or small tank will have hours of use out of this. The lights can run for upwards of 40,000 hours. And it can be left on as long as you want since the JBJ is not prone to overheating! Still, this light does work best with a reverse lighting schedule.
The size of the JBJ is something else to consider. If you don't have a ton of room, the JBJ is good at saving you space. It clips to the top of your tank and can be moved however you want. Once you have this setup, the lights on the JBJ will help grow your algae.
The JBJ is great at getting light to your plants. But know that there is no colored light with this product.
So, if you want more explosive growth you might want to go with a different device. LED lights with more colors help stimulate better growth and nutrient absorption. Still, while you don't get any colored light, the white light should be sufficient for Chaetomorpha.
There is no light adjustment, and if you have a larger setup you might want to go with a different LED product. Still, the JBJ is ideal if you stick it in a small refugium.
PROS:
Good for small refugium setups
Long-lasting LED light, 40,000 hours of use
JBJ is reasonably priced and of good quality
JBJ does not overheat or create heat in tanks
This refugium light does not consume a lot of power
CONS:
Not a good choice for a larger refugium
Does not have a variety of colors, only white light
No way to change light settings with the JBJ
Check Price and Reviews on Amazon
---
---
6. Kessil 90W H380 Spectral Halo II
Last update on 2023-09-06 at 23:41 / Affiliate links / Images from Amazon Product Advertising API
The Kessil H380 is the most expensive refugium light on the list. If you are a refugium owner who is serious about growing the best Chaetomorpha you should definitely purchase this device.
The H380 is considered to be the best led refugium light to grow Chaetomorpha by many aquarists!
This device has similarities to the Kessil H160. The quality in both models is unmatched, and the light penetration is also top-notch. But buyers of the H380 will get a more fully loaded LED light made for algae when they choose this more expensive device.
What really makes this Kessil product stand out is the colors. The colors on the H380 are blended differently and create a more extreme purple spectrum.
The technology of this model has also improved greatly in comparison to other Kessil lights. So there is an even greater light output than the other lights we have talked about so far. Other Kessil products and other brands focus on blue and red light.
The H380 puts an emphasis on purple light. It combines blue and red more fully, for a tone that will make algae bloom with more efficiency. Magenta tones are also added and these hues will help with making your plants more lush!
These tones are both great options for Chaetomorpha. But if you want to switch up the colors, you can. The H380 allows you to fully control your light and its color. And when you turn these lights on your algae you will get the best quality of light. The lenses on the H380 are laser-focused and use UV chips to make sure that your water is fully enhanced.
You spend a lot of money, but you save on energy costs and get one of the highest quality lights on the market!
PROS:
Great color blending with purple and magenta lights to help algae grow
Uses UV Chip technology and improved lenses
Great light penetration won't miss spots in your water
The H380 does not use up a lot of energy
Creates lush algae in a refugium
CONS:
Kessil H380 is an expensive LED product that is not meant for all setups
Not a great product if you have a very small refugium
Check Price and Reviews on Amazon
---
---
7. UFO Led Grow Light
Last update on 2023-09-08 at 06:59 / Affiliate links / Images from Amazon Product Advertising API
The final refugium LED we will introduce is the UFO Growstar. Growstar is a mid-priced LED light that has plenty of wattage for medium to larger refugium. You get up to 150 watts with this device, which is plenty of power to keep your Chaetomorpha sufficiently fed!
In addition, the Growstar uses Cree LED chips. This gives you a broad range of spectrum for your algae.
The UFO is a powerful but conscientious brand of LED lights. Growstar has been around for a decade and is dedicated to creating products that are friendly for the environment. If you want to reduce your eco-footprint or want a product that is sustainable, we recommend going with the Growstar!
However, while this is a power-saving device, the Glowstar does not compromise on light quality. You get high-quality beams in these devices. Red and Blue light is important for plants. But the UFO model offers an array of other colors for algae.
As we mentioned before, you get a full spectrum of light, but with a particular emphasis on red light! The variety of hues will help your plants grow well. But the different types of light included will help as well. UV and infrared are a big part of this product.
UFO, on the whole, is another great option for your Chaetomorpha. Other refugium lights can cost a lot of money, but Glowstar has created an affordable and well-made LED light for you.
PROS:
Good mix of colors for algae growth
Well designed shape that helps extend light to plants
The UFO is an Eco-friendly device and it helps you save money on energy
Has a cooling fan built into it
Can return it to the manufacturer risk-free
CONS:
Can be too small for some refugiums
You cannot change colors or light settings
Check Price and Reviews on Amazon
---
Video: "UFO Refugium Grow Light Four Month Review | Could It Be The Next Best Thing?"
---
---
8. Waterproof LED Grow Light Full Spectrum
Waterproof 100W LED Grow Light Full Spectrum, New Technology COB LED Grow Light,...
IP65 Waterproof LED Grow light, suitable the high humidity working environment, even raining.
New COB LED Grow Light with New Technology, ensure the light power intensity better than 300W RED&BLUE led grow light.
Intelligent Control of Heat Dissipation IC inside, ensure temperature less than 65 degrees Celsius.
No cooling fan working, no noise, suitable for indoor quiet environment.
50000 hours working time, 2 Years Warranty, get repaird free
Last update on 2023-09-08 at 06:59 / Affiliate links / Images from Amazon Product Advertising API
Waterproof Grow Light is a powerful refugium light that is sure to keep your waters in the right condition for plant growth. Not only will it work well in your water, but it will save you money.
The price for this product is very affordable and you get a two-year warranty included! Of course, you won't get the same quality as you get with Kessil. But for this price and power, it's worth considering the Waterproof Grow Light.
The Waterproof Grow Light comes in two different models. You have the 100W version which is meant for smaller refugium. And the 300W version which can be used in a larger refugium.
Both models are similar, but the 300W has more LEDs installed into it, and the wattage is more intense. With either of these products though, you will get plenty of red and blue light for Chaetomorpha. It also has a full spectrum of light so that your algae is thriving at all points of its growth.
With other LEDs overheating could become an issue. The Waterproof has a built-in heat sensor though. When the device reaches a certain temperature it will disperse the heat into the water. This not only keeps the Waterproof running but helps your algae grow. The 300W is able to withstand even higher temperatures than the 100W. But overall, both models do well in humid conditions. As a result, they both can be kept on at all hours of the day.
Overall, The Waterproof is a great product that will help you grow your algae. Because of the price and quality, this is one of the best refugium lights for Chaetomorpha growth!
PROS:
Good range of color for Chaetomorpha
Quiet device that will function in humid conditions
Has heat control functions
Lights work up to 50,000 hours
The Waterproof has a two year warranty
CONS:
Could be too intense for smaller refugium
Cannot change light colors or intensity
Check Price and Reviews on Amazon
---
---
What is a Refugium and Does it Need an LED Light to Grow Chaetomorpha?
---
Video: "Testing Refugium Part I: What we found about PAR and refugium size!"
---
Refugium's give tank owners additional aquarium space. These are separate containers that either rest beside or hang off a tank. Typically, you will see these with saltwater tanks or reef tanks.
But a refugium is not necessary for every setup. Still, if you want additional aquarium filtering or want to keep a tank regularly cycled, a refugium can be good to have. They won't have fish, but they will have plants and other live biomaterials. This creates a unique ecosystem and a separate water supply that can be mixed with your fish tank.
Refugium Benefits
The plants and other good bacteria from a refugium will help keep your aquarium clean and healthy at all times. Primarily, many tank owners grow chaetomorpha.
This is an algae that provides saltwater with powerful cleaning effects. Not only is this type of algae extremely durable but it is ideal for marine tanks. This plant keeps your tank uncontaminated and in great condition. As a result, you can also use refugium for sick fish or for fish breeding and quarantine.
Considering all these uses of refugium, especially filtration, you want to make sure that this space is thriving. Good light is the best way to keep a refugium full of Chaetomorpha growing well.
Personally, we recommend getting high quality LED lights for your setup. These products have the most effective results. In the previous section, we went over some of the best led refugium light to grow chaetomorpha.
In the following sections, we will talk more about the specific qualities of these light. Other information will be interspersed as well. This way you make the best possible buying choice for your refugium and Chaetomorpha.
Amount of Light Needed in Your Refugium For Chaetomorpha Growth
No matter what tank type you have, you want to consider the amount of light you are exposing your setup too. You shouldn't just shine light into your refugium without knowing about the needs of your algae flora.
Optimal Chaetomorpha growth is required if you want your refugium to be successful!
And since algae like the Chaetomorpha need a lot of light to grow, you will need to give them plenty of light exposure. One option is to keep your light on 24 hours a day.
This is a simple and easy approach that many refugium owners choose to go with. You won't have to worry about turning off your LED lights or setting up any kind of schedule. Instead, you keep your algae well-fed with light constantly. This way the refugium can help filter your fish tank and grow without limits.
Still, not everyone will take this approach. Some individuals like to keep algae on a schedule that is similar to their natural environment. And maybe you aren't willing to keep a tank light on 24/7. LED lights are of course energy saving, but they do take up power.
Reverse Light Cycle
If you have any concerns about energy, or just want your algae to grow more naturally, you can try a reverse light cycle. Reverse light schedule you give your refugium light at night and let it rest during the day.
In essence, this means that your refugium and Chaetomorpha are on an opposite schedule to your fish tank. This might seem like an odd way to light your plants, but it could be healthier for your chaetomorpha.
Really, either lighting methods will work, just make sure your algae get plenty of light. They should have at least ten hours worth. But if you absolutely have to keep filtering your fish tank water at night the twenty-four-hour method might suit your tank better. Otherwise, you can choose between these two methods!
How to Choose an LED Refugium Light
Choosing the best led refugium light to grow Chaetomorpha in is crucial. So we'll talk briefly about what you should look for in your refugium LEDs. First off, the cost should be reasonable and the brand should be reputable. These two factors should be thought about before you go out and make a purchase.
Once you know what brand you want to buy from and what you are willing to spend, you can think about features.
Adjustable Light
With any LED light for plants, you want an adjustable light. This makes it easier to tailor the device to your plant's needs. Having a dimmer feature and being able to switch between colors is also preferable. But not every product will have this.
If you don't have a way to adjust the light, at the very least, you want to have a light that is the correct size for your setup. If your refugium light is too small it won't be able to grow your algae right. The same can be said for a light that is too big.
Full Spectrum
A full spectrum is also good for Chaetomorpha growth, but really you want to make sure you have red and blue light. Both of these colors will ensure the growth of your algae, especially red-tinged light. Aside from this, you want a device that is powerful enough.
Look at the wattage and make sure it is enough to cover your tank. At the very least you want nine watts. But more power is recommended!
Best Budget
Best All-Around
Top-Notch
ACKE LED Grow Lights Full Spectrum,Plant Lights,Growing Lamps 12W for Indoor...
Kessil H80 Tuna Flora Refugium LED
Kessil H160 Tuna Flora LED Refugium Grow Light
Last update on 2023-09-08 at 06:59 / Affiliate links / Images from Amazon Product Advertising API
Conclusion
Filtration is important to aquatic setups. And when you have a marine tank or a reef tank, this can become even more important. You need the conditions of your water to be exact.
Adding a refugium to your aquarium is one effective way to deal with your tank water. When you have this structure attached to your tank, you can further filter your environment for your pet. You can also help nurse fish back to health and breed more pets. Still, this is only made possible with the right kinds of plants in your refugium!
Chaetomorpha are a popular algae that you can place in your refugium. In this article, we introduced you to products that will help your Chaetomorpha thrive.
These algae need a lot of light of course. But if you have the best LEDs for your refugium you can grow these plants easily. It can take some time to find the right device for your algae.
But in this guide, we discussed many high-quality refugium LEDs. Hopefully, you found a good match for your plants and setup!