Vacuum cleaners are a fixture of modern life. Generally, homeowners use them to clean the insides of their homes. But did you know that you can also get a vacuum for your outdoor pond?
Fishkeeping companies have designed vacuums specifically made for your ponds. These devices will keep your backyard pond in tip-top shape. This way you can keep your fish in a healthy dirt-free environment.
Pond vacuum devices have powerful suction that will keep dirt and other debris out of your water. If you choose the best pond vacuum cleaner, you ensure the best environment for your fish!
In this post, you will learn everything you need to know about pond vacuum devices. We'll talk about some of the most popular models and products. You will also learn how to use and choose these pond devices. So keep reading this pond vacuum guide!
Last update on 2023-01-11 at 17:54 / Affiliate links / Images from Amazon Product Advertising API
Best Pond Vacuum Cleaner Reviews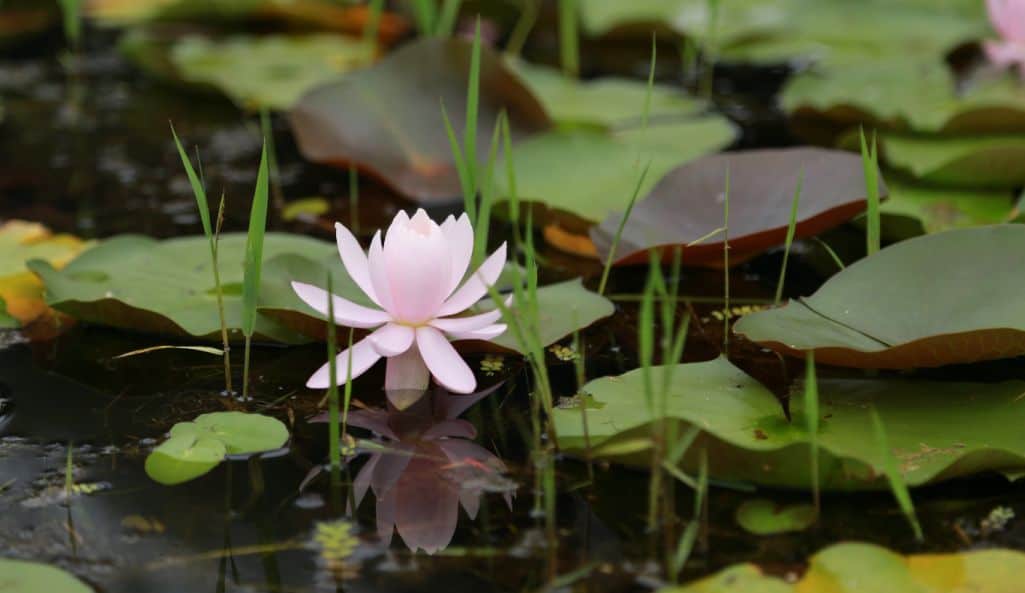 Pond vacuum cleaners come in many varieties. As a result, they can widely differ in both price and features. To help you navigate through all these different products, we have chosen eight pond vacuum devices.
These are some of the best pond vacuum cleaner devices for your backyard setup. Each vacuum will be reviewed and described. This way you can easily find the best device for your pond!
1. OASE 602401853010 Pondovac Classic Pond Vacuum Cleaner
Last update on 2023-01-11 at 17:28 / Affiliate links / Images from Amazon Product Advertising API
The Oase Classic vacuum is a streamlined device that offers users all the necessary features. You will be able to clean up your pond fast and simply with this vacuum cleaner!
It is great at ridding ponds of dirt and other contaminants at a rapid pace. This is due to the robust motor in the device. Oase uses 1200 watts to power its motor. This enables the vacuum to reach up to 6 feet deep in water. So you can get into every corner of your pond with the Oase.
In addition, the suction is helped by numerous vacuum attachments. You get up to five attachments that can reach all kinds of pond debris. With the aid of a long power cord and suctioning hose, anyone should be able to clean their pond.
There is only one chamber in this suctioning system. But the Oase alternates between sucking up debris and discharging water to reduce cleaning time.
Considering all these features, the Oase is a great choice for many pond owners. Oase is a highly rated brand that has been making pond products for years. They make their devices with quality materials. They also offer a two-year warranty for this pond vacuum!
Check Price and Reviews on Amazon
---
Video: "OASE | Pond and pool vacuum – Pondovac Classic | English"
---
---
2. OASE 706759372305 Pondovac 3 Pond Vacuum Cleaner
Last update on 2023-01-11 at 17:54 / Affiliate links / Images from Amazon Product Advertising API
Oase Pondovac has even more power than the classic model. This vacuum is sure to make pond maintenance less of a hassle. And you won't have to spend nearly as much time suctioning water. It comes in at a slightly higher price. But this pond vacuum cleaner can run water through its system at a rate of 1300 gph.
If you have a very large pond we recommend going with this device. It can take a long time to get to every inch of water. But this device lessens the amount of work and time needed on your part. With a motor that has 1600 watts, you can't go wrong with this vacuum.
In terms of convenience, the Oase has much to offer as well. It has added wheels to the bottom of the vacuum. And with a longer hose, as well as, a longer power cord you should be able to get around your pond. You also get two chambers with this device. So you won't have to wait for the water to discharge. It will happen as you suction the water automatically.
There are six added attachments to the Pondovac that provide extra value and versatility. Really, this is one of the best pond vacuum cleaner devices you can purchase!
Check Price and Reviews on Amazon
---
Video: "OASE | pond vacuum cleaner – Pondovac 3 | English"
---
---
3. OASE 032232 Pondovac 4 Pond Vacuum Cleaner
Last update on 2023-01-11 at 17:54 / Affiliate links / Images from Amazon Product Advertising API
This next pond vacuum is another Oase product. This is the updated version of the previous Pondovac. There is an option that allows you to purchase multiple vacuums in a set. But most likely you will only need one of these vacuums to clean your backyard pond area.
The price is a little more expensive the Pondovac 3 but it comes with some new specs. Many of the same features are intact of course. You have multiple attachments and long hoses and power cords.
But added to this is a more powerful suctioning system. This means you can use this vacuum in even larger ponds. The dual-chamber system is amped up and uses 1800 watts of power for the motor. Furthermore, the hose is made slightly longer so you can reach further.
Overall, this is another great Oase product. Oase Pondovac is not going to fit into every pond owner's budget. But it is a quality vacuum for ponds of all sizes.
Check Price and Reviews on Amazon
---
Video: "OASE | Pond and pool vacuum – PodoVac 4 | English"
---
---
4. Laguna Vacuum Kit for Cleaning Ponds
Last update on 2023-01-11 at 17:54 / Affiliate links / Images from Amazon Product Advertising API
Moving from the pricier Oase products, this next option is a budget pond vacuum. Laguna offers customers a simple but effective way to clean up their ponds. It is specially made to get rid of algae and other floating waste.
But we really only recommend this device for smaller ponds. A smaller body of water really works well with this product. You can easily get to the bottom of your pond with the extendable reach. And it isn't hard to use the device. You just plug it up to your hose and start suctioning up the water!
However, this is not the best pond vacuum cleaner out there. If you have a large pond, you should not get this product. However, if you don't have much money to spend and your pond is small this could be a good option.
Check Price and Reviews on Amazon
---
---
5. POOLWHALE Portable Pool Vacuum Jet Underwater Cleaner W/Brush
Last update on 2023-01-11 at 17:54 / Affiliate links / Images from Amazon Product Advertising API
Poolwhale is another great budget pond vacuum choice! Poolwhale uses jets to displace and suck up debris. The PoolWhale is made for pools. But can also be used for smaller man made bodies of water like ponds.
The suction of this device gets rid of dirt, leaves, and other contaminants. It is made to go inside your pond and can extend fairly deep. Similarly to the Laguna, you won't want to use this in a big pond. But if you have a small pond this should work well for your setup!
The color and design of this vacuum are ideal and pleasing to the eye. It's also easy to put this machine together and get your pond in order. Follow the manual and attach the device to a hose. The suction system will suck up the debris and the collection bag will trap that debris. There are also brushes on the bottom of the device. You can use this to get rid of stains in your pond.
Sometimes decorative stones and rocks around and in your pond get stained. The Poolwhale will deal with this all for one cheap price. Again, you don't want to use this if you have a big pond. But smaller ponds can benefit from this cheaper device!
Check Price and Reviews on Amazon
---
---
6. Python Ulti-Vac Pond Aquarium Maintenance System
Last update on 2023-01-11 at 17:54 / Affiliate links / Images from Amazon Product Advertising API
This is another pond vacuum that can be used with your hose. The Python Ulti is small, discrete, and easy to operate. You won't need to plug this into an outlet. All it requires is water to power its system. This can be great if you want something that won't up your electricity bill.
It might take you more time to clean your pond with this product, but you will save money. Not only will you save on electricity, but you will also save on the overall price of the Python. This is not an expensive pond vacuum.
With this product, you get a long hose to extend the reach of your device. It also has a small wand to get into the crevices of your pond. There is no catch bag included, but you can detach the chamber to get rid of the debris.
It's not the best pond vacuum cleaner, but it has its positive points Especially if you are concerned about price and ease of use.
Check Price and Reviews on Amazon
---
---
7. Matala Power-Cyclone Pond Vacuum with Dual Pump System!
Last update on 2023-01-11 at 17:54 / Affiliate links / Images from Amazon Product Advertising API
The Matala is by far the most expensive pond vacuum on our list. But if you are serious about cleaning out your large pond, we recommend this model.
This is one of the most powerful devices on this list. It also cleans the fastest out of any of the pond vacuums we recommended. This is due to the strong motor and the water capacity of the vacuum. You can get upwards of 1500 gallons running through this device.
You can also set the Matala up to suck water continuously. In this mode, the vacuum does all the work. It inhales the water, filters it, and puts it back in the pond right away. Not only is this device easy to use, but it also has multiple chambers as well as multiple engines.
This makes the Matala extra efficient and fast. It's well worth the money if you need to clean out a very big pond. And it has an extra-long hose and power cord which are up to 32 feet!
Really, the Matala is one of the best pond vacuum cleaner devices you can get. The price can be daunting, but the value of this pond vacuum is undeniable! It's quiet, reliable, and works great in large bodies of water. You won't have issues with clogging, or underperformance like you might with cheaper vacuums.
Check Price and Reviews on Amazon
---
Video: "Matala Power Cyclone Pond Vacuum"
---
---
8. Matala Pond Vacuum II Muck Vac
Last update on 2023-01-11 at 17:54 / Affiliate links / Images from Amazon Product Advertising API
The last pond vacuum on our list is another Matala device. This is the perfect product if you want the quality of the Matala Power but want a lower price point.
Matala Muck is made to clean up large ponds with up to 3000 gallons. It will get at any type of debris or dirt in your pond all for a price under two hundred dollars.
This Matala product works fast and keeps your pond looking great. It has a dual-chamber which creates great suction in your pond. It also disposes of pond water promptly in a location of your choice.
You won't get everything available in the more expensive model. But this is to be expected at a lower price. And really this is still a great cleaning device for ponds. It has plenty of different attachments that can target a variety of pond filth. It has the power to maintain large ponds. And it is not hard to set up or use this vacuum.
On the whole, the Matala is a durable and high-performing pond vacuum. It will keep your pond sparkling and safe for your fish!
Check Price and Reviews on Amazon
---
Video: "Matala Pond Vac II Review"
---
---
Do You Need a Vacuum For Your Pond
Some pond owners might not want to spend the extra money on a pond vacuum. They assume that a filter and pump system will be enough to keep their pond in order.
In some cases, it might be okay to go without a pond vacuum. Maybe you don't live around a lot of trees that drop leaves into your water. Or maybe you don't have much fish so there is a minimal amount of organic waste.
Still, it's good to make an investment in one of these devices. Ponds can really build up dirt and other organic waste just by being outside.
The outdoor environment can create a layer of filth on your pond. This filth can act as a food source for algae. With algae in your pond, this could cause further issues for your water and its breathability.
Filters can generally keep up with the waste levels in ponds. But you want to have a vacuum to get at anything your pond filter system misses. And if you have a large pond with many fish, there is a high chance this will happen.
So regardless of your pond setup, we recommend going out and buying a quality pond vacuum. You can get to waste directly and stop it from every polluting your pond water. You don't need to use a vacuum every day. Really, pond devices like this are best used on occasion. Once or twice a week will have your pond looking great!
How Do Pond Vacuums Operate
So how exactly do these products work to clean up your pond? As you can imagine, pond vacuums work similarly to regular home vacuums. They use a combination of suction, motorized mechanics, and pumps. This technology gets the dirt out of the desired area in your water. It removes dirt from the surface of your pond and the bottom of your pond.
The best thing about pond vacuums is that they can rid ponds of sludge. Sludge accumulates slowly on ponds. Over the years it will need to be removed. It can be a lot of work removing sludge. But if you have a vacuum and use it regularly, this process can be made simple and easy.
Vacuums usually have a draining function. And the water from your pond can actually be used as a fertilizer for your backyard. In addition, unlike normal vacuums, pond vacuums are able to create surface tension on the water. This helps break up debris and muck.
Most vacuums only suck up substances. So pond vacuums differ in this respect. They have a pump system that creates extra suction and helps filter water back into a pond or into the surrounding area.
Some pond owners might worry about this device disturbing their fish. But there is no need to worry. It's perfectly safe to leave your fish in the pond as you vacuum!
Choosing the Best Pond Vacuum Cleaner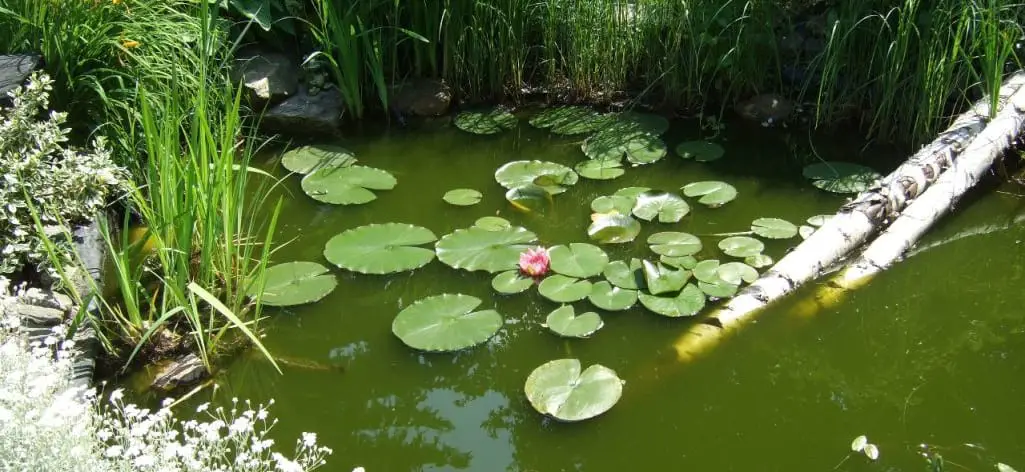 Getting the best pond vacuum cleaner for your pond setup is important. Vacuums keep your water fresh and waste-free. Added in with filters and pumps, this creates a higher level of cleanliness.
A clean pond not only looks good. It will also help keep your pond fish healthy and living for a longer time.
So in short, good vacuums are essential for any pond owner. You just want to make sure you are choosing the right products and models.
In this next portion, we'll guide you through some of the characteristics your vacuum should have. This way you can find a vacuum for your pond more easily!
Consider Cord Length
Cord length is not the first thing pond owners think about when they get a vacuum cleaner. But it will save you a lot of frustration if you get the right length cord for your pond setup. No one wants a short cord when they are trying to clean around and in their pond.
Do yourself a favor and make sure you are given ample length to roam with your vacuum. In addition, with a longer cord, you won't have to drag your vacuum around. Sometimes these devices can be heavy. So it can be helpful if you don't have to move them much.
For similar reasons, you want the hose of your vacuum to be lengthy as well. This way you can better suction up hard to reach areas of your pond with little effort!
Get a Good Suctioning System
The best pond vacuum cleaner products not only have a good cord and hose length. These devices will have great suction. The whole point of having a vacuum is so you can suction up debris. If the suctioning on your device is not powerful enough, it won't do you or your pond any good. So make sure the suctioning is adequate.
Vacuums have more or less suctioning depending on the number of chambers it has. So look to see how many chambers are included in your device.
Some pond vacuums have only one chamber in their system. Other devices have two. Two chambers are ideal.
We recommend going for vacuums with two chambers for faster and more efficient cleanups. With two chambers, a vacuum can suction and get rid of water simultaneously. This creates better suctioning overall. So be on the lookout for this when you are searching for a pond vacuum!
Power Output
Also related to suction is power. When the motor of your vacuum is well powered, the suctioning ability will also increase. You can usually tell how powerful a vacuum is by the gph. Depending on the amount of water it can run through its system it will be more powerful or less powerful.
The more water the vacuum sucks up the better the suctioning and the better the power rating. Still, you want to stick with a device that is appropriate for your pond size. You don't need to get a super powerful vacuum for a very small pond. Consider this as you get your vacuum.
Get The Right Attachments
Attachments on the vacuum should be considered as well. Not all waste in your pond is the same. Sometimes your vacuum needs to adapt to the debris in your pond. With multiple attachments, you have more ways to clean your pond. You want a versatile cleaning device, so look at what comes with your vacuum.
There are all kinds of cleaning attachments that can be placed on your vacuum. Some popular options include nozzles and hoses. But you can get attachments that can further clean the water you suction. Filters and collection bags are great additions to pond vacuums!
The Price of Your Vacuum and The Brand
Price and brand are crucial if you want a good vacuum and a successful pond. You don't need to spend a ton of money on a pond vacuum. But you want to spend enough money to get a quality product.
There are tons of affordable pond vacuums out there. Just make sure you are getting a device from a well-trusted or reviewed brand.
Well established companies tend to offer higher quality pond cleaning products. These companies have made their products for a long time. They have had time to perfect and improve the technology of their vacuums.
So it's worth considering the company you buy from when you make a choice!
Warranty
Also related to the brand of your vacuum is the warranty policy. Quality pond vacuum cleaners will have a good warranty policy. Not all pond vacuum brands provide customers with a warranty.
But you want to be on the lookout for this. If you are looking to buy a pricy vacuum, this is especially important. Sometimes, devices can break down, or not work.
A warranty makes sure that these kinds of mishaps are covered. It's one less thing for you to worry about!
Using Your Pond Vacuum Cleaner
---
Video: "Time to vacuum the pond!"
---
It's good to get the best pond vacuum cleaner you can find. But you want to know how to use your new device before you test it out on your pond. The first thing you want to do is schedule your cleanings.
It's best to plan when you are going to clean your pond. This way your pond maintenance is regular and consistent. You will get the best outcomes if you can follow a cleaning schedule!
After you figure out how you are going to use your pond vacuum, you should look at the instructions for your model. Not all pond vacuums are the same. So you should familiarize yourself with your specific device by reading the manual. Most companies provide this with your vacuum product.
The manual will tell you which ponds are suitable for your device. Specifically, you want to look at the depth capabilities. Some vacuums can go in deeper ponds. Others are only meant for shallow ponds. Standard vacuums tend to be able to reach up to six feet of water though. This depth will work with most ponds.
Pond Vacuums have a lot of working parts so make sure everything is put together right. Once you have your machine in order, you can turn it on. But you only want the nozzle and the hose to be in the water. Some models work outside of the pond as well. You can pick up a few stray leaves. But make sure to read the manual.
Last update on 2023-01-11 at 17:54 / Affiliate links / Images from Amazon Product Advertising API
Conclusion
When it comes to pond vacuum cleaners, it's important to make a good choice. Getting the right pond vacuum cleaner can be difficult. But your fish needs a clean and well-matained pond area to live in. Filters and other products help with this, but you need a great pond vacuum to really clean out your pond area.
Still, the variety and options alone can make this decision tough for pond owners. Our post should have helped with this choice! We want you to find the right cleaning product!
So we talked about everything you need to know when buying these devices. We also discussed what you need to look out for in a pond vacuum. This way you get the best pond vacuum cleaner devices.
In addition, we also showed you the best pond vacuum cleaner products. We picked out some high-quality devices. So hopefully, you can keep your pond looking great and healthy!